FNH-RI Node SRB
Scientific Lead / Contact
Dr. Mirjana Gurinovic MD. PhD., Principal Research Fellow
mirjana.gurinovic@gmail.com 
Dr. Maria Glibetic PhD., Principal Research Fellow
mglibetic@gmail.com
National Node of the Food Nutrition and Health Research Infrastructure in the Republic of Serbia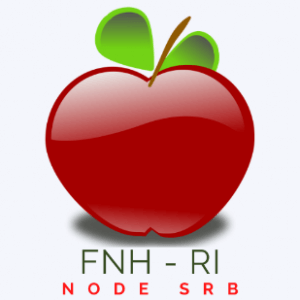 The Serbian national node (FNH-RI Node SRB) is organised under the national RI process initiation and also part of the European FNH-RI. It operates within the frames of the larger European Food Nutrition and Health Research Infrastructure and aims to coordinate and integrate food and nutrition research in Serbia. The FNH-RI Node SRB is coordinated by the Institute for Medical Research (IMR), National Institute of Republic of Serbia, University of Belgrade, Centre of Research Excellence in Nutrition and Metabolism (CENM),with inclusion of other relevant institutions in the country. Main scientific areas are basic and applied nutritional research, most advanced country's studies on nutrition, food and human health, consumer's behavior, capacity development in research infrastructure aiming to improvement and harmonization of the nutritional research, innovation in food production as well in knowledge transfer and training.The FNH-RI Node SRB will facilitate food and nutrition research, data collection and management for accurate monitoring and evidence based policy and transition to a sustainable food system that delivers public health improvement.
Institute for Medical (IMR), National Institute of Republic of Serbia, University of Belgrade, Centre of Research Excellence in Nutrition and Metabolism (CENM) Serbia, coordinator of the Node, is a leading national scientific institute which conducts fundamental and applied research in the field of biomedicine. CENM is a part of IMR, has been involved in several EC projects in the field of food & nutrition, food composition, dietary bioactive effects on human health, micronutrient recommendations, development of nutritional tools, dietary surveys.
Institute of Meat Hygiene and Technology is a leading research organization in the field of food safety and quality in the region that organizes and conducts scientific interdisciplinary research in the field of biotechnology. The research results are applied commercially, in cooperation with the meat and food industry.
Institute of Food technology in   Novi Sad (FINS), University of Novi Sad applying the latest scientific achievements in research related to food and feed technology, quality and safety, bioactive components and functional food, traditional food and food with geographical indication, food sensory analysis and consumer science, food industry by-products valorisation.
IPS - Institute for Political Studies is independent scientific institution, specializing in complex social research, involved in fundamental national and international research projects, focused on political institutions and processes, identity and political culture; European relations and international policy; current trends in political sciences.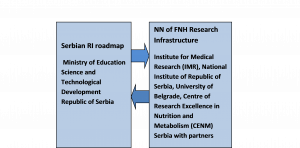 Partners